I've posted before on my perceptions of the value of Year 10 work experience to students and schools but only backed it up with some anecdotal evidence of my own experiences. So, in the week before almost 190 of our own students go out to their placements, it was reassuring to read about some actual data that puts forward the case for the positive impact and worth work experience at this age can have. The data comes from a recent arrival into my reading pile, "Understanding Employer Engagement in Education" Edited by Anthony Mann, Julian Stanley and Louise Archer, specifically Chapter 2: "A theoretical framework for employer engagement" and takes the form of the results of attitudinal surveys.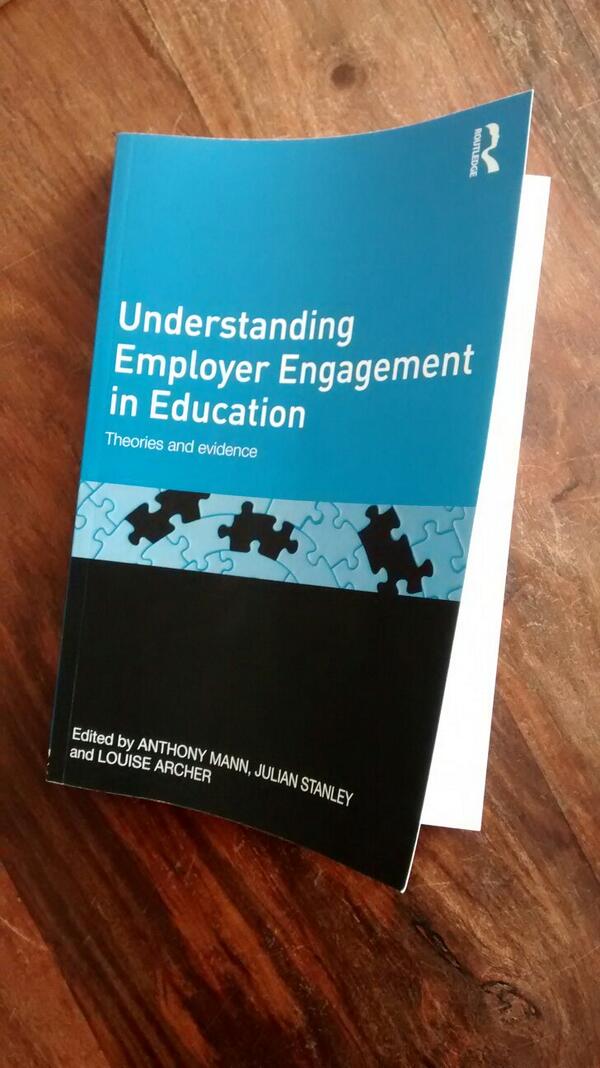 The chapter discusses how the range of employer engagement with school age young people can have an impact on the future life paths of those involved and contributes to the growth of the human, social and cultural capital that are factors in successful education to career transitions and beyond. Historically, a large proportion of these engagement experiences will have been work experience placements and the chapter leaves you with no doubt just how worthwhile large majorities of all stakeholders consider this engagement to be. The data:
A survey of 203 UK employers who offered work experience found that 82% had offered paid work to someone who had previously been on a placement
A 2008 survey of over 15,000 British teenagers found that 87% Agreed or Strongly Agreed with the statement, "As a result of my work experience I have developed some new skills that employers value."
The 2008 survey also reported that 90% responded that they Strongly Agreed or Agreed with the statement, "I understand better why I have to do well at school"
A 2012 National Foundation for Education Research survey of over 700 teachers found that two-thirds agreed that young people returned from work experience better motivated to do well at school
Stanley and Mann also tease the possibility that, now the entitlement to universal work experience for 14-16 year olds has ended, it will be easier to test the actual impacts on student behaviour and outcomes rather than just collect stakeholder's perceptions of impact. I would imagine the educational charities and foundations behind the employer engaged UTC and Studio School movement would be extremely interested in such data being crunched.
At a time when, frankly, all areas of school expenditure are under pressure from Headteachers becoming nervous about budgets this sort of data is useful to know. It can add emotive weight to decisions of what (careers) work in schools should continue to receive the financial backing necessary to put on provision that can add real value to a youngsters educational experience. Everyone believes that work experience does, so let's fight for it.