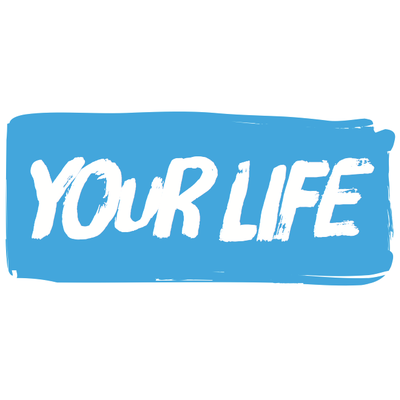 Launched earlier this week is a new scheme backed by Government and numerous large employers across the sector called "Your Life." Aimed especially at girls but keen to claim the attention of any teenagers, the campaign aims to massively increase the numbers of students taking STEM subjects and following those through to impact on career choice.
As is the norm for these sort of campaigns it has gained a large amount of media traction on its first morning (BBC & Telegraph) and is (attempting) to turn this initial buzz into a sustained social media presence. At the launch event CEO's and STEM advocates looked vaguely uneasy while being interviewed by some hand-picked teenagers, spoke about the forthcoming advances in robotics and automation (seemingly oblivious to the fact they're at an event which was all about lots of people having lots of jobs) and told us how that shady looking guy in the Oxford SU bar is probably just a producer from Countdown. Everyone then heard from the Education Secretary about the target to increase by 50% the number of girls taking STEM subjects at A Level. (Small side note – how many more students will be taking those subjects over the next years 3 just through the increase in population?)
This is flashy stuff with some big corporate names attached. On the morning of its launch though, the main channel for actually getting young people involved is a video competition called Formula 100. And that's it. An email update for teachers or careers advisers to sign up to? Not yet. A commitment from those businesses present at the launch to visit X number of schools this academic year? Not yet. The announcement of a single large-scale event like the Big Bang Fair? Not yet.
All of those initiatives and many others may yet still to be announced, it's a three-year program so to pass judgement two days into it is harsh but there is worrying air of PR flash, like the smoke after a firework, hanging around. The Events page of the campaign's Partners website looks particularly barren and, at the time of writing, many of the events are those already held by organisations such as Semta and Wise.
On the very same morning the CBI held their annual conference and launched a number of priorities they would like their members and the main parties to consider in the build up to General Election 2015. The Education polices included asking businesses to "Step up and offer valuable, inspiring and engaging work experience opportunities for young people from a wide socio-economic background and increase commitment to collaborating with and supporting schools." While one of their requests for Government is to, "Reinstate the duty on schools to provide work-related learning at Key Stage four and introduce a national network of Local Brokers to support schools in delivering it." The structural change required there shouldn't be underestimated, the financial commitment to implement work experience for all and a system of Local Brokers shouldn't be underestimated, the power of the message needed to change employers attitudes to offering placements shouldn't be underestimated. That's a huge amount of work but work which, in my view, would have a significant positive impact on career and learning choices of young people.
Over the coming months, for the Your Life to achieve anywhere near the positive impact on young people as those two suggestions from the CBI would, the substance of the campaign really needs to live up to the PR wow.